White Never Slip Socks - Single Pair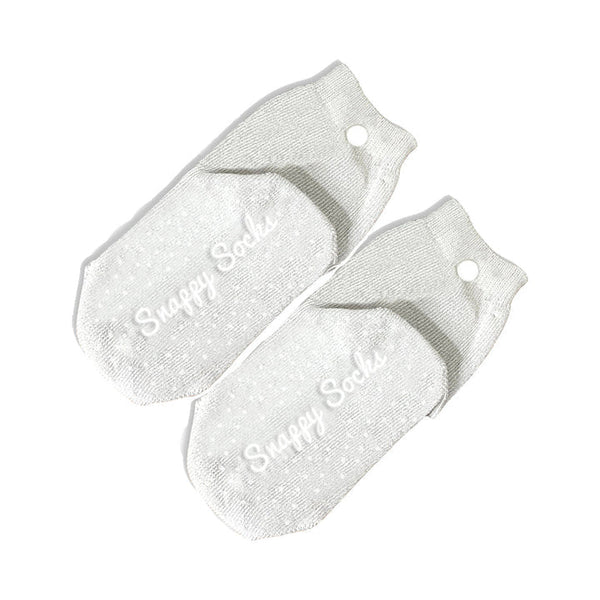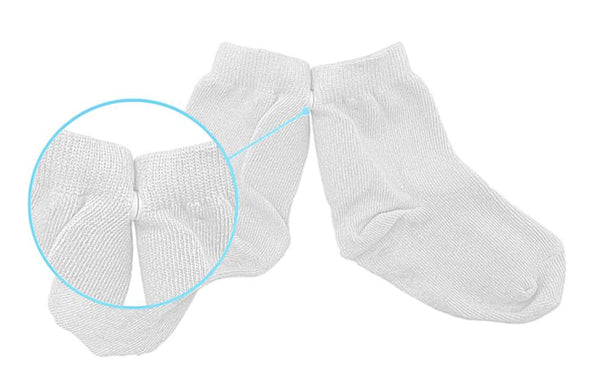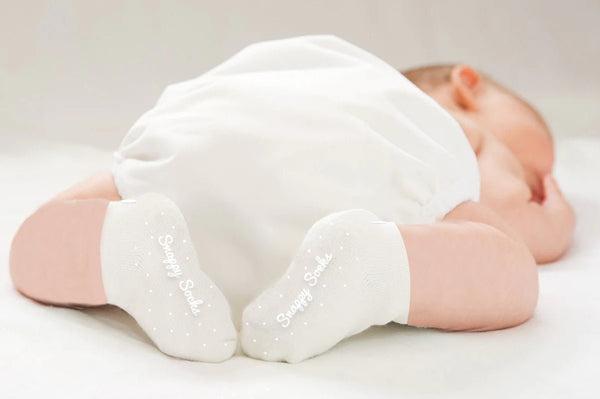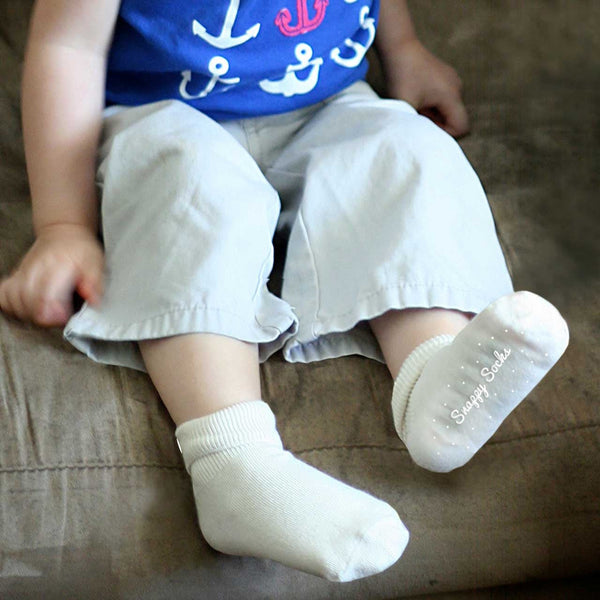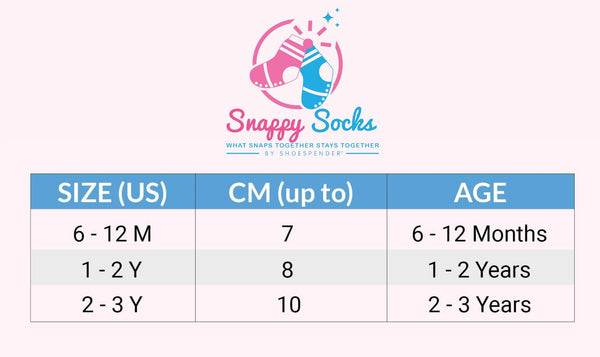 Our patented Never-Slip Socks stay put on your child's feet with our silicone grip inside the ankle and under the foot and snap together so you never lose a sock again!
For parents of growing babies, our Snappy Sock Packages for 6M-12M, 1-2-year-olds, and 2-3-year-olds. Snappy Socks is your answer to lost baby socks and gives you that extra safety with our non-slip protection.
This package features White Never Slip Socks in our breathable, comfortable fabric. We guarantee our Snappy Socks will stay on all day long with our unique silicone grips. Together, the socks snap to prevent your child's socks from getting lost in the wash.
Ideal for 6M-12M (S), 1-2 Year-Olds (M), & 2-3 Year-Olds (L)
Navy, White, and Grey Never Slip Socks
Non-Slip Grip and Pull-Off Resistant
Snaps together to prevent lost socks
Mom Invented, Patented, and Approved